A Closer Look at the Legal Services Offered by Midlands Solicitors Rubric Lois King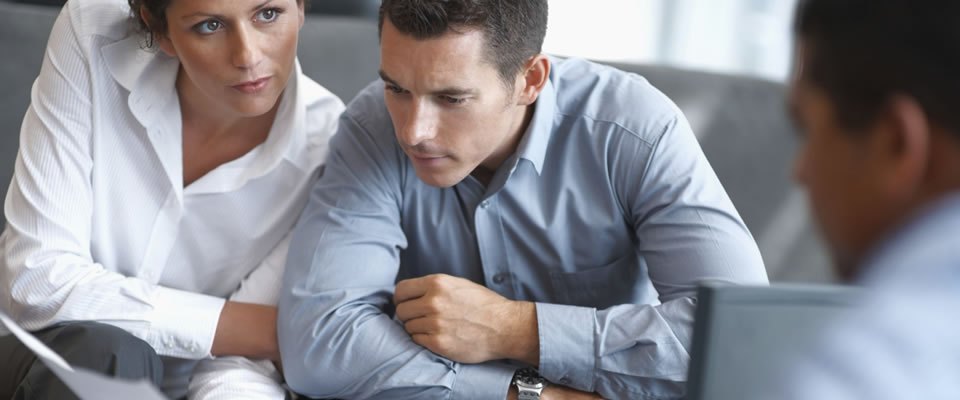 Birmingham Solicitors Rubric Lois King offer expert representation and advice in three main strands of legal practice; Litigation, Conveyancing and Private Client.  We briefly summarise here these three departments at our Midlands legal practice, and give examples of the sort of work undertaken.  For potential and existing clients, this should help 'signpost' you to the correct professionals.
Birmingham
Litigation
Legal Services
The Litigation Department covers all aspects of legal rights and responsibilities, represents clients in civil cases, and assists with business matters where legal advice is needed.  The department offers a bespoke service, with a strong emphasis on attention to detail. Our mission is to quickly reach full clarity on the issue in question, and make sure our clients are put in a position of strength as soon as possible.  
The Litigation Department in Edgbaston, Birmingham, is able to handle a wide range of litigation matters.  However, to get a good sense of our main areas of expertise, here are some examples of work carried out by Rubric Lois King;
Acting for clients in the agricultural sector (in substantial multi-party Technology and Construction Court proceedings) against a major bank and financial lending institution, arising from the supply and purchase of defective small-scale wind turbines.

Acting for a defendant in an insolvency claim in the Chancery Division, by the litigation funder (assignee) arising from alleged £6 million unlawful dividend of a public construction company.

Acting for company (principal debtor) and individuals (guarantors) in defence of a £350k Chancery Division claim (arising from contracts of bailment for the supply of renewable energy equipment).

Representing company (principal debtor) and individual (guarantor) in defence of a bank's seven-figure claim for liabilities arising under an invoice factoring agreement.

Acting for debtor in opposition of a £2.5 million statutory demand made by administrators of a broker company arising from share trading losses sustained during 2015 Swiss currency crash.
The Litigation Department at Birmingham Solicitors Rubric Lois King is headed up by Satish Jakhu.  
Email: sjakhu@rlksolicitors.com
Birmingham
Private Client
Legal Services
Our Private Client department works with individuals and families, offering legal advice on a range of matters.  These include trusts, taxation, estate management, wills and probate and issues around entering a care home.  Private Client work involves handling diverse situations and making sure our clients' wishes are meticulously followed.  
Here are past examples of cases from the Private Client legal services Birmingham department at Rubric Lois King:
When acting as court appointed administrator of an intestate estate, we successfully secured the prosecution of the former administrator.  This was for fraud and securing the estate for a minor beneficiary overseas, following a kin application to court.

Successfully negotiating an agreement between trustees of a will trust following a long running dispute.  Following this, we were instrumental in the appointment of new trustees to take over the administration.

Acting as court appointed administrator in a case involving a disputed lottery win.  Achieving a successful outcome for the beneficiaries of the will in circumstances where it was alleged that the deceased had made a lifetime gift of a substantial sum of money so it fell outside the estate.

Sorting out the affairs of a reclusive individual who died intestate and left a derelict rubbish filled property with various old vehicles and motorbikes in the grounds. By instructing a reputable firm of auctioneers to assist in the clearance, a high price was obtained for the property and the vehicles.  Of particular note was one motorbike selling for £26000, despite its poor condition.

Acting as deputy under the Court of Protection for incapacitated clients, running their day to day affairs and liaising with carers and other interested parties. Attending safeguarding meetings involving an incapacitated elderly client and being involved in court proceedings concerning her welfare.
Joyce Bennell is head of our Private Client Department.  In addition to her years of experience, she is the current Birmingham Regional Director of of SFE (Solicitors for the Elderly).
Email: jbennell@rlksolicitors.com
Birmingham
Property and Conveyancing
Legal Services
Rubric Lois King has a strong Birmingham conveyancing team.  Professional conveyancing services enable the legal transfer of property ownership from seller to buyer, with all the correct paperwork taken care of.  The West Midlands has a thriving property market, and our busy department handles both commercial and residential property issues.  
Outlined below are past conveyancing scenarios:
Representing a local property businessman in respect of a large-scale refinance of corporate and personal property assets in the Midlands and across England and Wales.




Advising and acting for a developer in respect of an option to purchase a multi-let commercial development in Wolverhampton.  This led to acquisition and subsequent granting of tenancies.




Acting for a long-established local freeholder in respect of statutory lease renewals to his flat tenants.




Acting for a high net worth client who was purchasing a substantial portfolio of a new-build buy-to-let investments.




Residential property sales and purchases, including both multiple and high value individual properties.
The Property and Conveyancing Department at Birmingham Solicitors Rubric Lois King is headed up by Amrit Bhogal
Email: abhogal@rlksolicitors.com