Changes to recoverable costs in civil litigation – fixed recoverable costs regime – 1 October 2023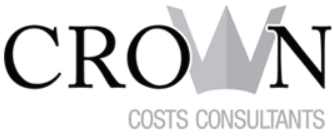 It will not be long before further significant changes to civil litigation costs are upon us. It is looking extremely likely that draconian measures will be in force on 1 October 2023 which will change the current landscape of recovering costs in civil litigation.
Back in May 2023 the Civil Procedure (Amendment No 2) Rules 2023 (SI 2023/572) [hyperlink: https://www.legislation.gov.uk/uksi/2023/572/contents/made] were laid before Parliament and will come into force on 1 October 2023, subject to transitional provisions.
The main features of the new regime are as follows:
Fixed recoverable costs are extended to all fast track civil claims. This is generally the Court process for claims worth between £10,000 and £25,000. You will therefore be capped to a fixed amount of costs that you can recover from the opponent.
There is a new intermediate track (with fixed recoverable costs regime) for most claims between £25,000 and £100,000, . These claims would normally fall under the current multitrack which is the Court process where up until recently attracted no fixed costs.
For the majority of cases, these fixed costs will apply where Court proceedings are issued on or after 1 October 2023
For claims of 'modest complexity' valued between 25,000-£100,000 which can be tried in three days or less, with no more than two expert witnesses giving oral evidence on each side and where the case can be managed under an expedited procedure: more complex cases will be allocated to the multi-track.
Exceptions include claims involving intellectual property, clinical negligence unless breach and causation is admitted, housing, mesothelioma/asbestos lung disease claims, damages re: harm, abuse or neglect of or by children or vulnerable adults; claims against the Police regarding intentional or reckless tort under the Human Rights Act 1998, Aarhus Convention claims and where a party is a Protected Party. The majority of other claims worth between £25,000 and £100,000 will be captured. crucially, for personal injury claims, the new rules will apply only where the cause of action accrues on or after 1 October 2023, and will only apply to disease claims where the letter of claim has not been sent to the defendant before that date.
The fixed costs will be determined on the track in which the claim falls, the value of the claim, the stage in which the claim settles and how complex the claim is.
The Ministry of Justice says these new rules will help to ensure that legal costs are more certain and proportionate across a wider range of civil claims, which thereby enhances access to justice. This does not sit well with RLK. Chris Guy, Head of Business Interruption Litigation Department observes:
"We have seen the small claims track increase to £10,000 which means claims of up to £10,000 (which I recognise is a significant amount of money) are limited to solicitors costs of less than a hundred pounds. This has left a huge gap in the market where litigants in person are left without a solicitor because it does not make commercial sense if they are unable to recover those costs from the opponent. This same level of injustice is likely to prevail in the £25,000 – £100,000 intermediate track claims bracket."
We therefore recommend that anybody with a claim in the £25,000 – £100,000 bracket considers pursuing their claim urgently and issuing proceedings before 1 October 2023 in order to avoid these fixed costs, however, a word of caution that such claims should only be issued where all pre-action protocol obligations have been properly satisfied to avoid criticism around issuing proceedings prematurely and potentially suffering costs consequences as a result.
RLK Solicitors work with Crown Costs Consultants [hyperlink: https://www.crowncosts.co.uk/ ] as their law costs consultants for all stages of the claim to include Costs Budgeting through to detailed assessment and all other costs issues in between. Tim Rice, Senior Costs Consultant and Fellow of CILEx at Crown Costs says:
FRCs do give certainty in advance about the maximum amount that the losing party will have to pay and may even result in early admissions from defendants. However, it is likely that the fixed costs awards will in a lot of claims be insufficient to cover all of the costs incurred during the claim and therefore retainers and client care documents should be considered to ensure that if a shortfall of unrecovered costs is to be claimed from the client, should fixed costs apply. Clients must be alive to this issue and be provided with the best possible costs information from the start and throughout the claim so they are able to provide informed consent to any increase in solicitor-client assessments due to the uncertainty of case precedent surrounding informed consent, in addition to the inevitable satellite litigation resulting from the FRC extension.
In conclusion, significant changes to recoverable civil litigation costs are near at hand. If you have a claim under £100,000 then we recommend you urgently speak to RLK Solicitors in order to protect your position in (a) obtaining the best legal advice and representation and (b) recovering the full cost of that from the opponent. Please contact RLK Solicitors without delay by calling 0121 450 7800 or emailing enquiries@rlksolicitors.com
** This article does not present a complete or comprehensive statement of the law, nor does it constitute legal advice. It is intended only to provide information on issues that may be of interest. Specialist legal advice should always be sought in any particular case. **