Edgbaston Solicitors RLK Proudly Sponsor Stratford-Upon-Avon Race Meeting on 10 June 2019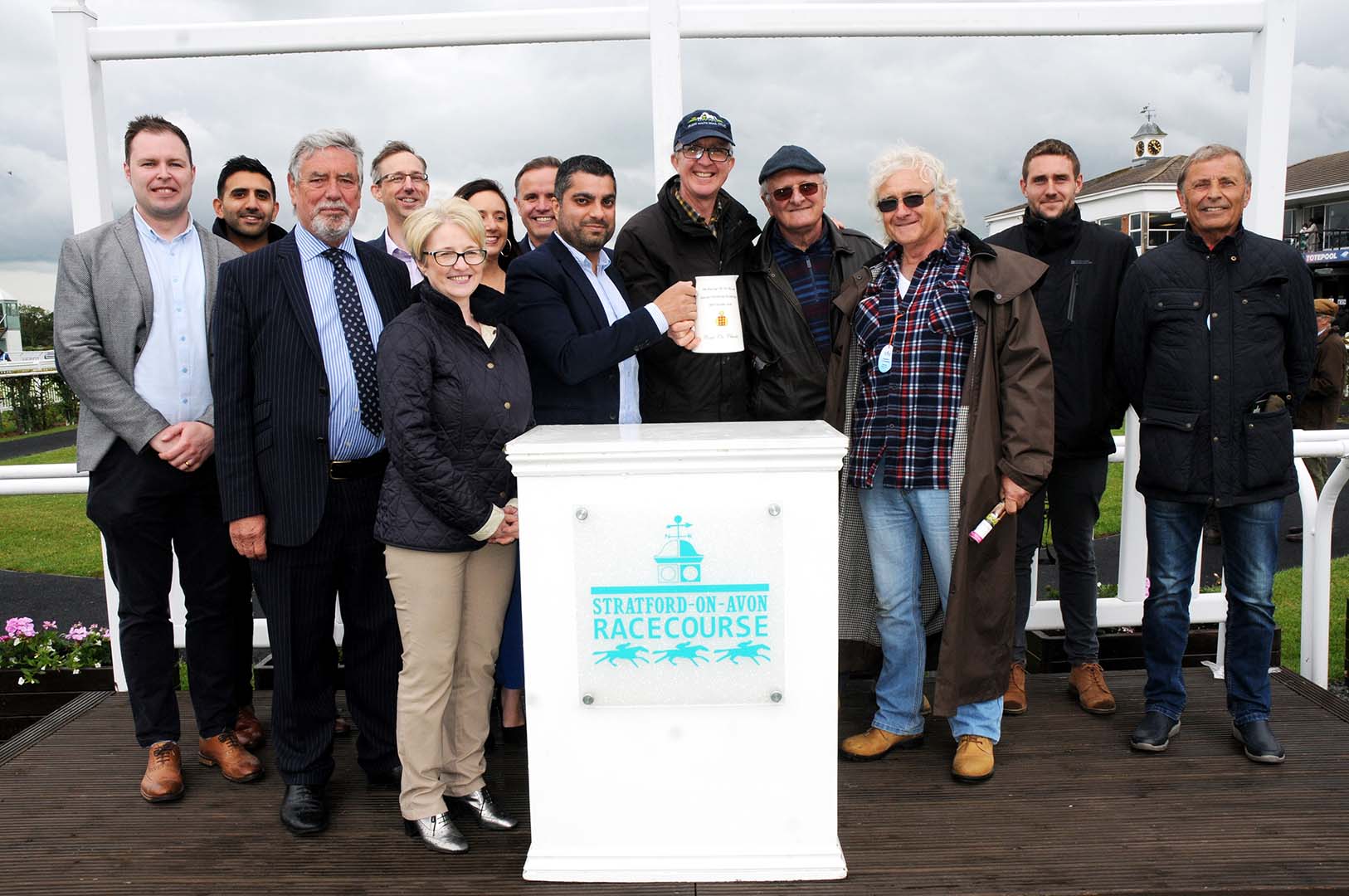 Edgbaston Solicitors Amrit Bhogal, Chris Guy, Sunny Bains and Practice Manager Jane Jones hand over the winning trophy to the team behind Hurricane Rita, a grey mare of Barford Farm.
Edgbaston Solicitors: Equestrian Dispute Resolution Experience
However, this is not the first time RLK Solicitors have dealt with prize winning horses.  Solicitor Chris Guy has acted for clients regarding ownership disputes of thoroughbred horses which compete at an international level. Chris was successful which meant the client kept the rightful possession of the horses.  In addition, the conveyancing team (headed by Amrit Bhogal) have assisted clients previously in respect of agricultural land.  Should you have any equestrian disputes or require assistance in the purchase/sale of agricultural land then RLK Edgbaston Solicitors would be more than happy to assist you.  Please follow the link below to contact us.