Birmingham Litigation Experts Rubric Lois King Discuss How Effective Charging Orders are in Enforcing Judgments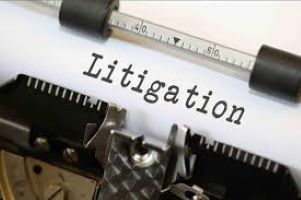 Birmingham litigation experts analyse an important debt settlement question;  "Is a charging order an effective method to secure debt against a debtor?"
Once judgment is obtained against a debtor there are a few options available to recover monies due and owing. Amongst others, you could instruct bailiffs, apply for an attachment of earnings order or apply for a charging order over the debtor's property. You may want to consider whether obtaining a charging order is an effective method to secure debt against a debtor, and whether following securing the debt, recovering the monies is likely.
Prior to Applying for a Charging Order
Before seeking a charging order, Birmingham litigation experts advise that it is vital to consider:
Whether the judgment debt is due and enforceable

The state of the respondent's resources

Who, apart from the debtor, might object to the order?
A Charging Order on Property
A charging order on land provides the judgment creditor with the equivalent of a mortgage over land specified in the order.  This is subject to any prior mortgages and charges affecting the land. Once the charging order has become final the judgment creditor becomes a secured creditor.  Additionally, interest continues to run from date of judgment to final receipt of monies. Generally, charging orders are a slow method of enforcement and can be left until the property is eventually sold.
When are Charging Orders the Best Option?
This method of enforcement is most effective where a judgment debtor is the sole owner and there are no prior charges secured against the property.  However, this method becomes less satisfactory if there is limited equity in a property and it is jointly owned or used as a family home.
Is there a limit on how long interest can be claimed on the secured judgment debt?
In the matter of Ezekiel v Orakpo [1997], a charging order was made in 1982 to secure £20,000 under a judgment given in 1979.  The judgment creditor did not seek to enforce the charging order until almost 12 years had elapsed since the making of the charging order.  An order for possession was made so as to enforce the order. The debtor tendered a sum sufficient to pay the principal debt but not interest on it.  The parties appealed a finding that the creditor was entitled to interest, but only for 6 years.
Interest Entitlement
Held: the creditor was entitled to interest not limited to 6 years.  A charging order carries a charge to secure interest, whether or not interest is specifically mentioned.
Millett LJ said that, for a judgment to carry judgment interest it is not necessary to say so specifically.  Therefore, it is also not necessary to mention interest in any Charging Order carrying the judgment into effect for such interest to be added to the security.
In Summary
The overall effect is that a final charging order enables the judgment creditor to become a secured creditor and secures the sum owing under the judgment debt, together with interest and costs of the application.
This firm's litigation team specialises in civil and commercial litigation and dispute resolution. For further information regarding litigation or funding agreements, call 0121 450 7800 or send an email to: enquiries@rlksolicitors.com.
** This article does not present a complete or comprehensive statement of the law, nor does it constitute legal advice. It is intended only to provide information on issues that may be of interest. Specialist legal advice should always be sought in any particular case **